COLLECTION
ANALYSIS
REPORTING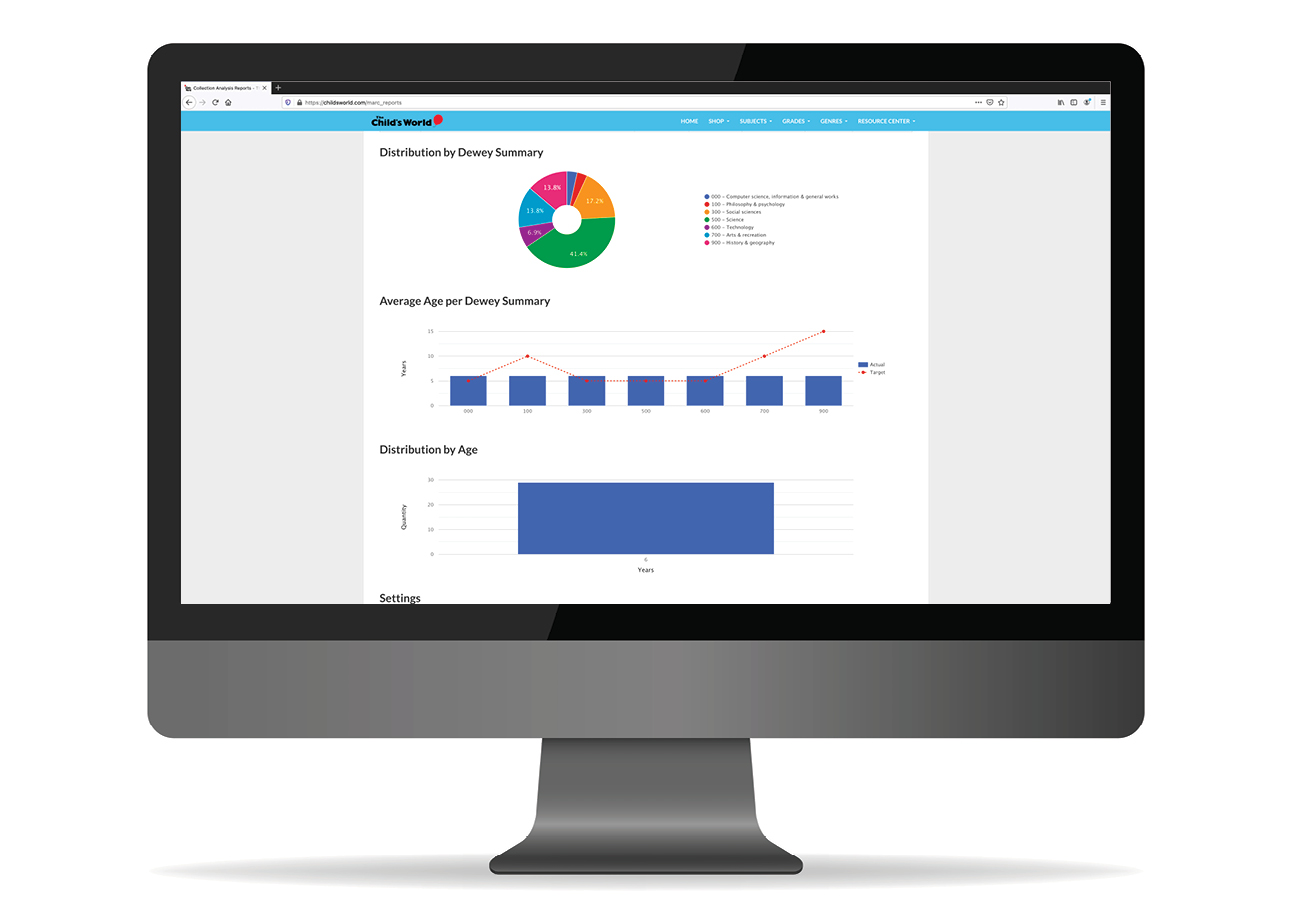 We can assist with filling in content area gaps by recommending titles based on your unique criteria including curriculum guidelines, state standards, journal reviews, reading program levels, or any other required criteria. We have the ability to analyze your library's MARC records and present a report to help assess your current library collection and to offer weeding and new buy suggestions. This collection analysis report can be a powerful tool in determining gaps in your library's content so you gain insight into what your library needs.

On your collection analysis report, you can:
Drill down by Dewey class.
Browse products by Dewey class.
View individual

MARC

records associated with a specific Dewey class.
Avoid Duplicates. Check Against Cart link cross-references your cart against

MARC

records.

DIGITAL
PREVIEWS
The Child's World has the ability to set-up digital previews of our books for online review. With this new digital preview capability, reviewing content for your library has never been easier! Using Digital Previews is a practical way to review and select materials for your library or classroom. We can customize the preview based on specific themes or content areas. You also have the option of sending us a list of titles you're interested in reviewing.

Your account access grants you the opportunity to: